SPENDEN-AKTION 2021/22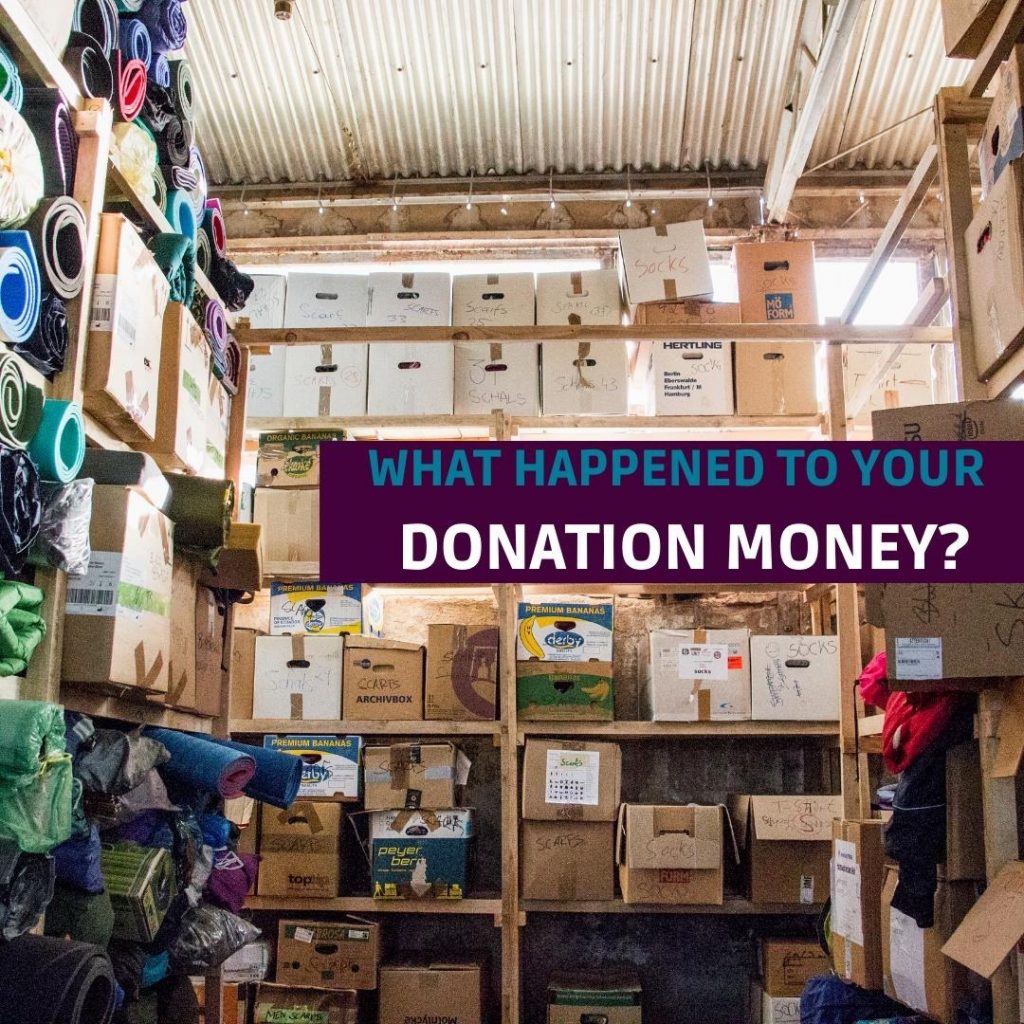 *Der Text ist aus dem Winter 2021/22. Das frachcollective ist mittlerweile nicht mehr in Bihać präsent. Mittlerweile unterstützen wir (lokale) Gruppen und Organisationen durch bspw. die Organisation von Spendentransporten*
Right now, in winter, the situation for refugees (in Bosnia and Herzegovina) is getting much worse. We, as individuals of the frachcollective, look at the issue with the conviction that this crisis is a political one.
The EU continues to rely on closure, forcibly marginalizing people and thus hierarchizing access to territories and social rights. As legal escape and migration routes remain scarce, people continue to try to enter the EU through informal means. "The Game" is exhausting, stressful, dangerous, and in some cases deadly.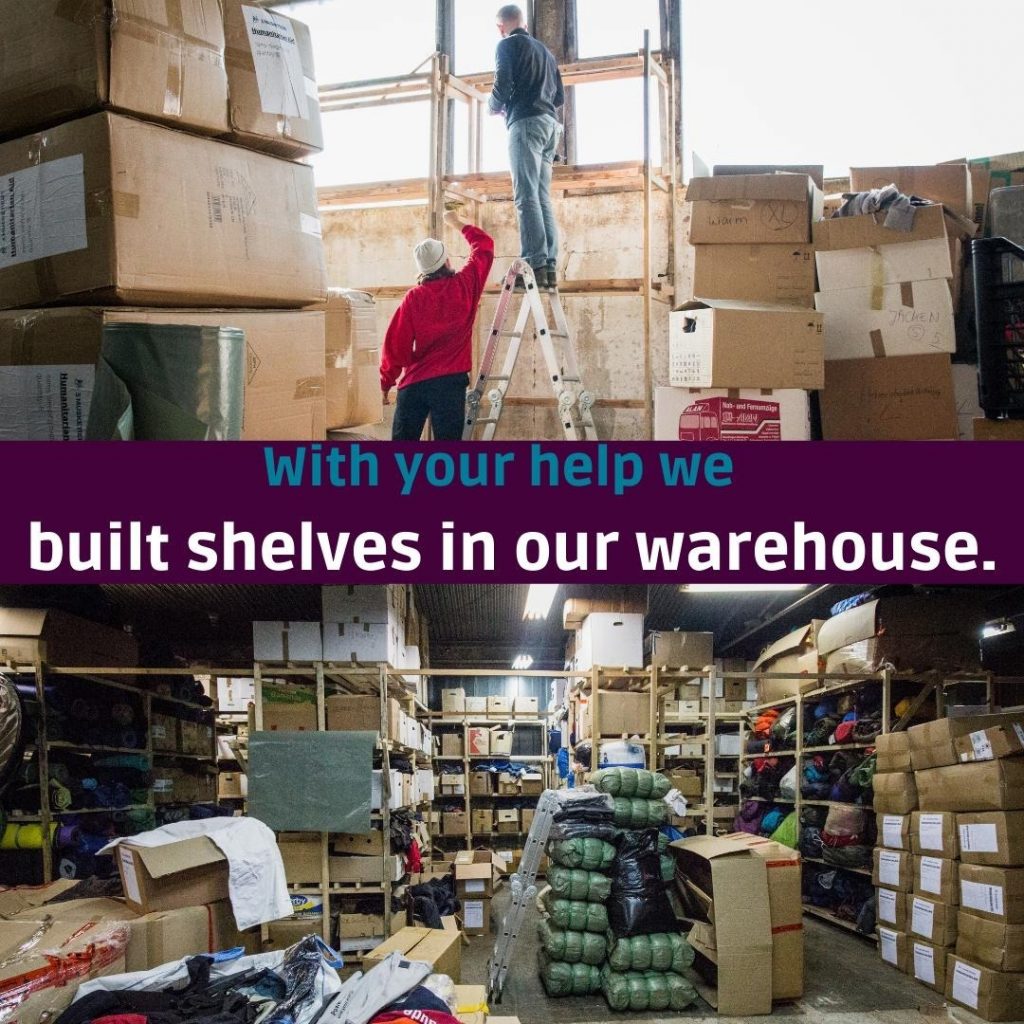 Now, not only do the daily illegal pushbacks complicate people's plans, but the Bosnian winter forces them to stay in the Bosnian-Croatian border area around Bihac for the next weeks and months. For many, the official camps are not an option for various reasons, outside of which they often rely on the support of humanitarian organizations.
While we exercise this supportive role on the ground in Bihac, we see it as our duty to critically question our thoughts and actions and not to present ourselves as heroines or saviors.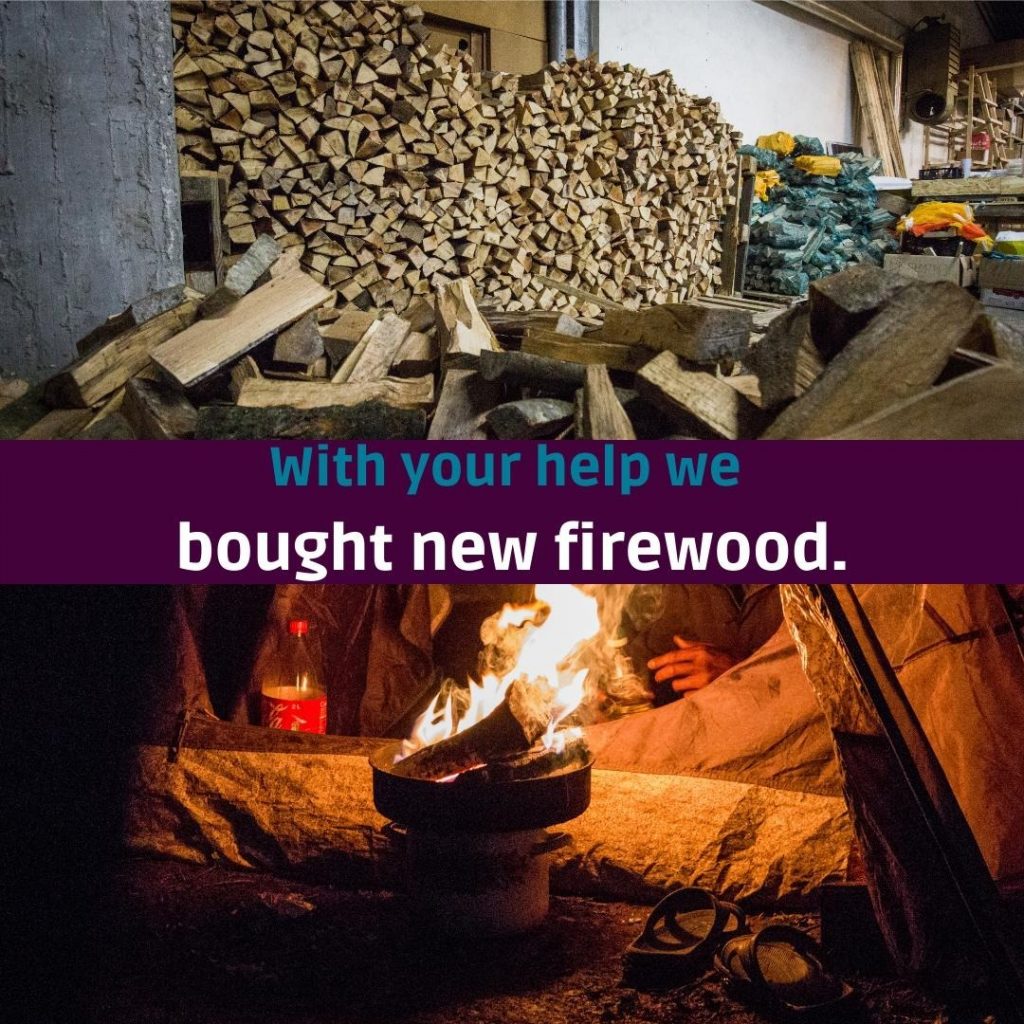 Humanitarian aid costs money. We cannot exempt ourselves from this either. Fortunately, we can access a donation fund for our work, which unfortunately cannot cover all expenses. For this reason, we have asked for your financial support in the past weeks in a crowdfunding with the goal of collecting 10,000€ for firewood and infrastructure projects, among other things.
With your support, we were able to significantly exceed our donation goal. In the past few days we were already able to buy a large load of new firewood, which we can immediately distribute to People on the Move. We were also able to start equipping our warehouse with shelves to get a better overview of clothes, blankets, sleeping bags and other material donations. Thank you very much for your support. #leavenoonebehind #fightfortresseurope
THANK YOU